---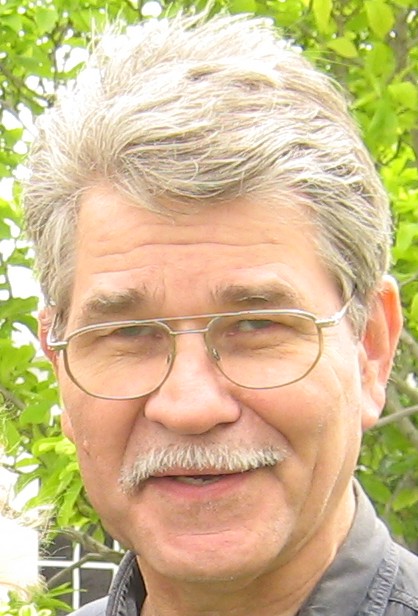 A master Gold and Silversmith, Dieter Huebner, boasts a remarkably diverse background as both an expert craftsman and designer.

A Canadian citizen since 1957, Huebner's varied artistic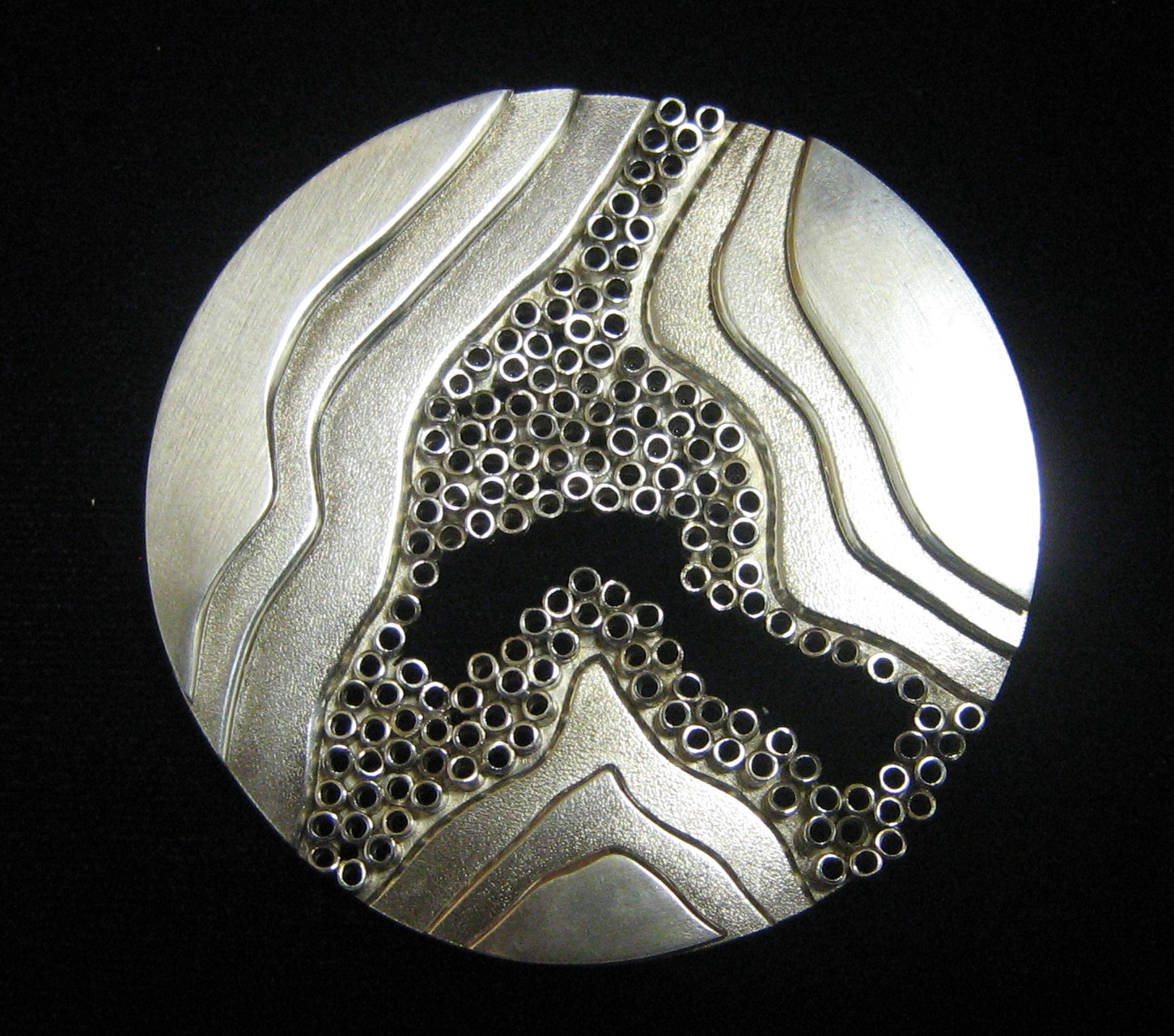 skills became apparent early in his career. After graduating from the Jewellery Arts Program at George Brown College in Toronto and earning his Graduate Jeweller designation from the Canadian Jewellers's Institute, Huebner returned to Germany, the country of his birth, to further his studies in Gold and Silversmithing. It was at this time that he met Norbert Brinkhaus, future sponsor of his winning Diamonds-International Awards entry.

After apprenticing with Keller&Co,. one of the world's most prestigious jewellery and diamond merchants, he also earned his Master Goldsmith Diploma from the Guild in Wiesbaden, Germany.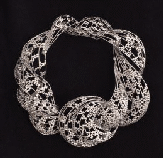 In 1976, Huebner returned to Canada and joined Humber College where he taught Metal Arts, Gold & Silversmithing for the next eight years. During this time and continuously

throughout his career, he produces jewellery and other custom designed pieces for many private clients and participates in design contests. In addition to being one of the winners for the De Beers Diamonds International Awards 2000 Exhibition in Paris, France, his most recent continued successes include:
(photo by Albert Watson )
Gold Category Award Winner - Canadian Jewellers Excellence In Design 2007
Pearl Category Award Winner - Canadian Jewellers Excellence In Design 2008
2007 GOLD: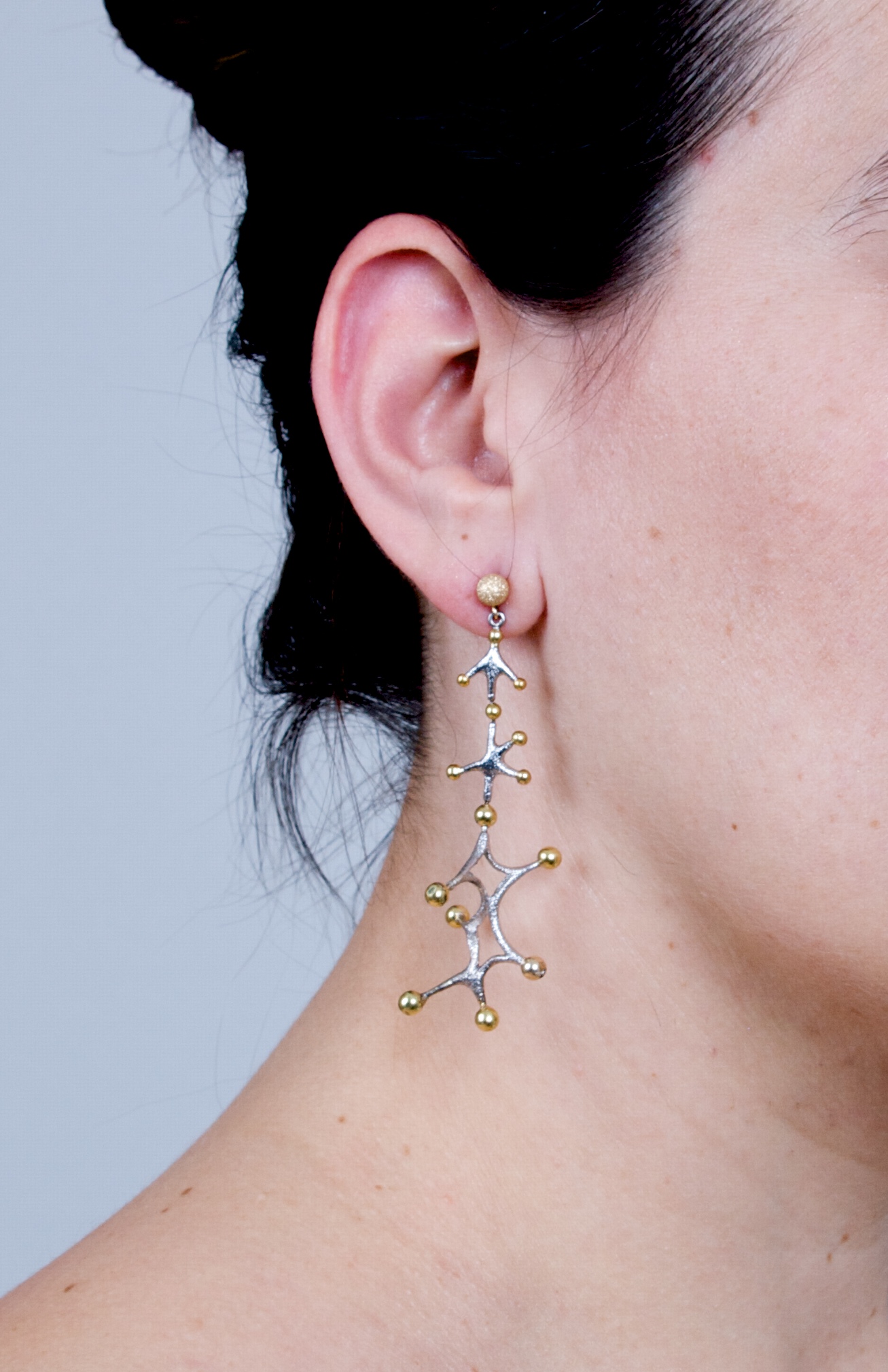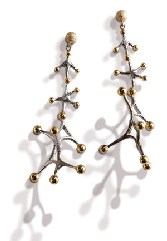 Yellow and white gold earrings, inspired by a linden tree covered in clusters of green, spherical seeds. As they took shape, they also resembled stars in the cosmos. Much like a galaxy on a rotating mobile, these earrings spin freely on their axis.
"They're a nod to nature and to the stars,"says Huebner. "I wanted a design that would allow some shadow play to bring them to life. I think I've captured that."


The central design element featuring 51 natural pearls affixed to an 18 KT white gold clip, inter spaced with random sized 20 KT yellow gold spheres which compliment the pearls and highlight the over all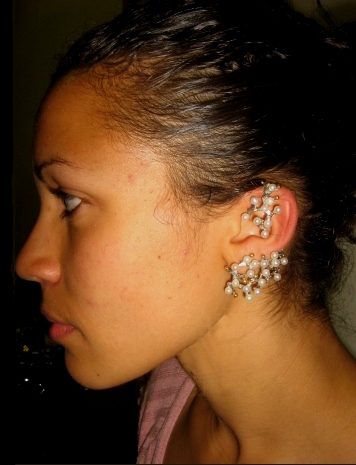 appearance.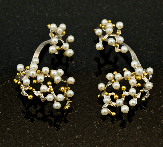 For this particular entry, the inspiration was a Lacy leaf covered with random dew or rain drops. To add a different twist to the conventual idea of an "EARRING" this version, is NOT an earring per se, but more accurately could be described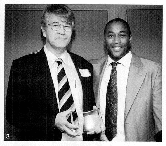 as a lady's hand assembled – custom made fancy haute couture design "EAR-ORNAMENT". The thought being, that the finished pair, caress the ear rather than clip, pierce, snap or pinch, all of which evoke thoughts of PAIN!