The Nature of Diamonds exibit will be at the Field Museum -Chicago
The Milky Way 2000 Neck Collar (as part of the Nature of Diamonds) will be on display from
October 23, 2009—March 28, 2010
http://www.fieldmuseum.org/exhibits/diamonds_tempexhib.htm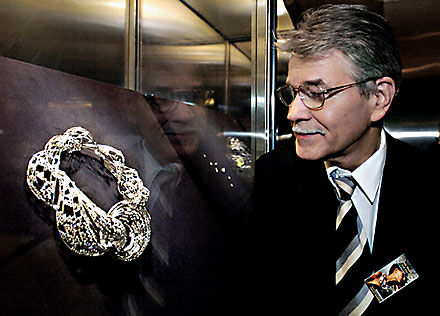 The MILKY WAY NECKLACE, displayed in the VAULT, consists of 2000 DIAMONDS intricately adorned on a PLATINUM GRID.
This amazing piece was designed by Torontonian
Dieter Huebner and created in collaboration with Brinkhaus Jewellers, Vancouver as a salute to the new millennium. The piece won a De Beers Diamonds International Award in 2000.

Photo/ANICE WONG
Courtesy of Insidetoronto.com
View article by JOANNA LAVOIE here: http://www.insidetoronto.com/article/57932